The first Workshop onBrain-inspired Artificial Intelligence was held in Shanghai from July 26th to 28th. This workshop is jointly sponsored by Shanghai Institute of Microsystem and Information Technology (SIMIT), Chinese Academy of Sciences (CAS), Shanghai Center for Brain Science and Brain-like Research, and Shanghai Neuroscience Society. Leading talents in the field of brain-inspired artificial intelligence came together to promote the collaborative innovation of production, teaching and research.
Nearly 280 people participated in the conference.
More than 20 well-known experts from domestic and abroad gave wonderful special reports on foreign brain projects, brain-like computing models, brain-like devices and systems, and brain-computer fusion technologies, and looked forward to the future development of brain-like research.
During the meeting, the participants had in-depth communication and interaction, and many new sparks occurred in the cross integration of brain science, computer science, information science and artificial intelligence. This workshop deepened the integration and promotion of scientific and technological innovation in the Yangtze River Delta region. And also promoted the world-wide collaboration in the field of brain-inspired aritificial intelligence.
Academician ZHANG Xu giving speech (photo provided by SIMIT)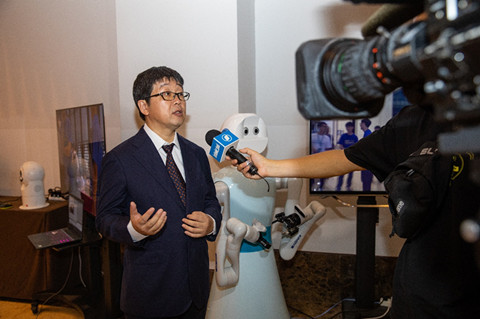 Prof. ZHANG Xiaolin being interviewed
(photo provided by SIMIT)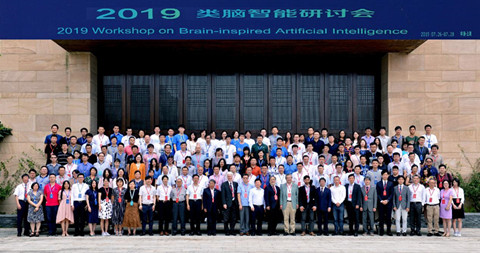 Group photo
(photo provided by SIMIT)