20th International Conference on Molecular Beam Epitaxy is held in Shanghai
Date:06-03-2020 | 【Print】 【close】
From September 2 to 7, the 20th International
Conference on
Molecular Beam Epitaxy (MBE2018) hosted by Shanghai Institute of Microsystem and Information Technology (SIMIT), Chinese Academy of Sciences (CAS) was held in Shanghai. The MBE conference is held every two years and is the most important event in the global MBE field. This year is the 50th anniversary of the invention of MBE technology. "Father of MBE technology", academician Zhuo Yihe, founder of MBE on all continents, and more than 400 experts and scholars from more than 20 countries and regions discussed and exchanged the lasted research on molecular beam extension in basic and applied research in the field.
In accordance with the tradition of the International Molecular Beam Extension Conference, the International MBE Advisory Committee presented the "Al Cho MBE Award" to academician LI Aizhen of the SIMIT.
As the 50th anniversary of the invention of molecular beam epitaxy and the 40th anniversary of the international molecular beam epitaxy conference, it is a special international molecular beam epitaxy conference, this conference is an important historical node and milestone in the development of molecular beam epitaxy for decades. After a review, the pioneers of the older generation shared the interesting stories in the research of molecular beam epitaxy with young colleagues, discussed the advancement of molecular beam epitaxy on materials science, physics and information science, and jointly looked forward to the follow-up of molecular beam epitaxy in future.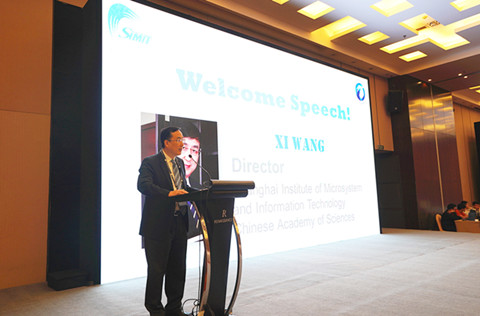 Diretor WANG Xi giving speech (photo provided by SIMIT)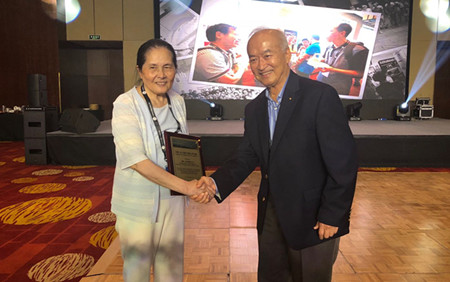 "Al Cho MBE Award" for academician LI Aizhen
(photo provided by SIMIT)

Group photo
(photo provided by SIMIT)