From July 24th to 27th, 2016, the 7th International Workshop on Bismuth-containing Semiconductors: Growth, Properties and Devices hosted by Shanghai Institute of Microsystem and Information Technology (SIMIT), Chinese Academy of Sciences (CAS) was successfully held. This is the first time this series of international conferences has been held in Asia. More than 80 representatives from 12 countries around the world participated in the seminar, including more than 30 foreign representatives. An internationally renowned compound semiconductor expert and researcher WANG Shumin from SIMIT acted as the chairman of the meeting and delivered a welcome speech.
This meeting invited Ke He (Tsinghua University, China), Shane R. Johnson (Arizona State University, USA), Tom Tiedje (Victoria University, Canada), Patricia M. Mooney (Simon Fraser University, Canada), Fumitaro Ishikawa (Ehime University, Japan), Stephan W. Koch (Philips University Marburg, Germany), Stephen J. Sweeney (Surrey University, UK) and Masahiro Yoshimoto (Kyoto Institute of Technology, Japan) invited eight famous bismuth scientists In the report, the participants had in-depth discussions and exchanges on semiconductor materials, devices and theoretical simulations of dilute bismuth and bismuth-containing topological insulators.
As one of the major international academic exchanges for the 973 project "Research on Materials and Devices for 2.8-4.0 Micron High-Performance Room Temperature Semiconductor Lasers" led by SIMIT, the successful holding of this seminar has promoted the international influence of SIMIT.
Professor WANG Shumin giving speech (photo provided by SIMIT)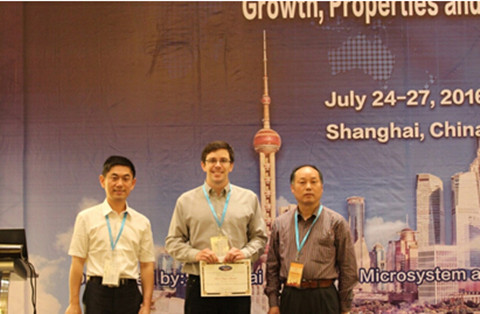 Awarding ceremony
(photo provided by SIMIT)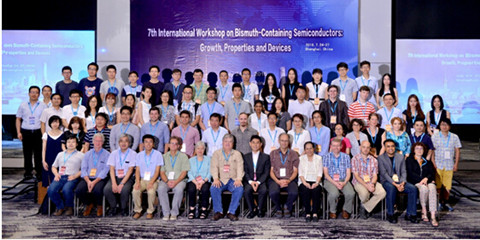 Group photo
(photo provided by SIMIT)