The 10th International Conference on Mid-Infrared Optoelectronics: Materials and Devices organized by Shanghai Institute of Microsystem and Information and Technology, Chinese Academy of Sciences (SIMIT,CAS) and State Key Laboratory of Functional Materials for Informatics was held from September 6th to 8th in Shanghai. More than 150 researchers and experts from 16 countries and regions delivered over 106 reports in the conference.
Vice President of Semiconductor Research at Alcatel-Lucent's Bell Labs, also known as the "father of molecular beam epitaxy", members of NAS and NES of USA and Foreign academician of CAS Alfred Y. Cho, academician of the Chinese Academy of Sciences, GAN Fuxi, Foreign academician of National Academy of Sciences of USA LI Aizhen, academician of the Chinese Academy of Sciences WANG Xi, attended the conference.
After the first conference held in Lancaster University in 1996, MIOMD has become one of the most important international conference in the field of Mid-Infrared Optoelectronics. And this is the first time that the conference held in Asia.
The MIOMD has presentations that cover a wide range of applications in detecting gases. For example: global warming, explosive material, human diseases gases etc. and vital for homeland security and bio medical applications.
This year, the conference explored new topics to address the rising challenges of enabling mid-infrared optoelectronics as a mainstream technology in research and technology. It provides an opportunity for researchers to share their latest achievements, exchange information, foster collaborative relationships, and explore future directions, which facilitate the development of MIOMD in China.
(Conference, picture provided by SIMIT)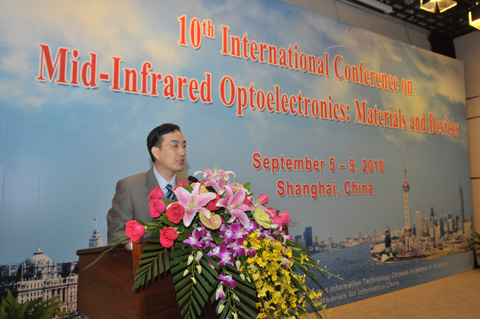 (Academician WANG Xi, picture provided by SIMIT)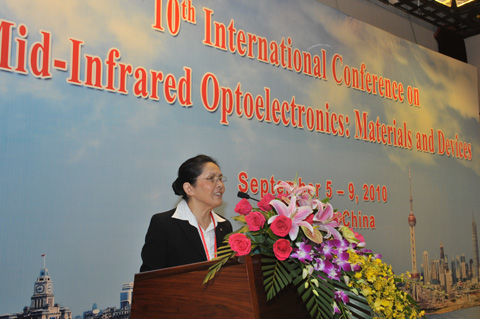 (Foreign academician of National Academy of Sciences of USA LI Aizhen, picture provided by SIMIT)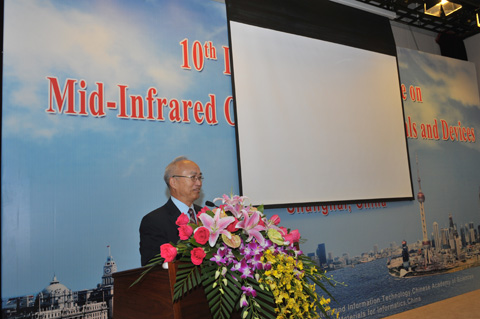 (Foreign academician of CAS Alfred Y. Cho, picture provided by SIMIT)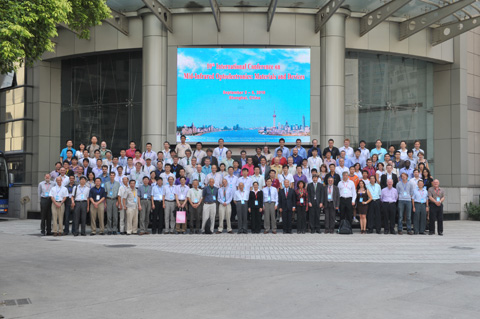 (Group photo, picture provided by SIMIT)