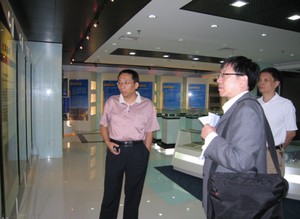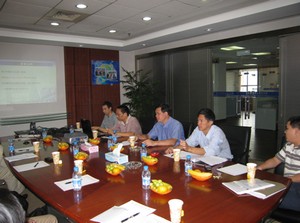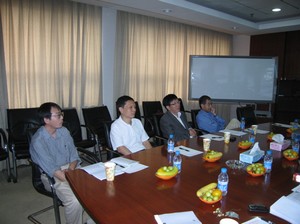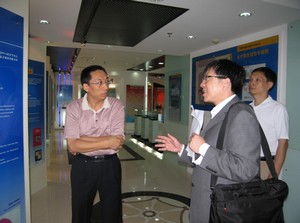 Jifeng, He, Member of CAS and the president of Software Engineering Institute of East China Normal University visited SIMIT on 23th, Oct.President Songlin Feng, Vice President Haitao Liu and other R&D engineers took part in the reception meeting.

Mr. Liu introduced the R&D activities and history of SIMIT to Mr. He after he visited the demo room and also gave an academy report on WSN research to him. Mr. Feng extended the warmest welcome to Mr. He and his companies, expressing the wish for win-win cooperation to promote the development of WSN. Mr. He amazed at SIMIT's achievement in WSN research and gave a brief induction of Software Engineering Institute of ECNU's technique advantages on trustworthy computing and his opinion on how to cooperate with SIMIT in WSN research and the efficient way to match science research with education.

Ideas on the issue of close academic communication, establishment of joint lab and the cultivation of postgraduates have been exchanged between two sides.